Senior massage – doing good for yourself, even at an advanced age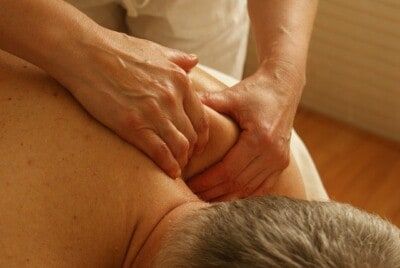 Outpatient senior massage – Doing something good for yourself, even at an advanced age
Recurring back pain, tension or deeper handicaps can often be alleviated or even completely eliminated by an outpatient senior massage.
During these appointments, a wide variety of treatment options are available to the patient.
To enable seniors or people with handicaps – whether mental or physical – the possibility of a relaxing and helpful massage, there is, in addition to outpatient therapy, the possibility of organized ambulance transport, such as EMS-247, to reach the desired destination without problems.
Positive effects of massages
Massages are prescribed to increase blood flow to individual areas of the body and provide an overall better supply of nutrients within the treated regions.
As another aspect of a massage, adhesions within individual affected tissue layers are also released.
In addition to these aspects of better care, massages also help patients to achieve basic relaxation and pain relief.
In addition to the effect triggered by the massage, the direct contact between the patient and the respective therapist, triggered by the human attention, also helps to improve the result.
Therapists specialize in the individual areas of treatment, because while the goals are similar, treatments for seniors and younger patients differ greatly from one another in their execution.
To achieve the goal, significantly gentler movements than in a classic massage for seniors are already sufficient.
This is due to the fact that the body has become more sensitive over the years and reacts much more quickly, both physically and psychologically, to the method used.
If the therapist does not include this factor in his treatment plan, unsightly bruising or unintentionally severe pain may result, making the treatment uncomfortable for the patient.
In addition to the already known effects of a massage, the goals of increasing stability and mobility, as well as further stimulation of the immune system are also written out.
Stability is increased to the extent that the patient's musculoskeletal system is maintained and strengthened by massages.
As a result, the bones continue to be more resistant and less susceptible to injury in the event of falls or collisions.
Restricted mobility of patients
Especially at an advanced age, not every patient is able to drive themselves to an appointment.
If possible relatives are also prevented or do not live near the patient, external ambulance transport is a good option for continuing to attend prescribed massage appointments.
During transports, possible impairments of the patient are taken into account by qualified personnel.