Vacation home search for health-conscious, from active to relaxation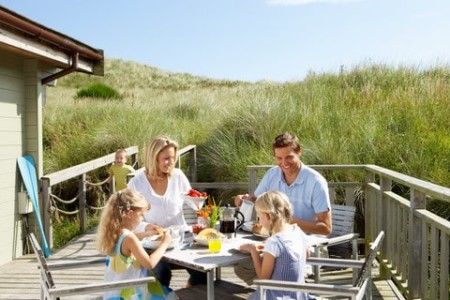 Vacation home search for health-conscious people
More and more people want to spend their vacation u.a. in a vacation home to do something good for oneself. Hereby not only entertaining and culinary are meant, but also wellness and fitness. Due to the growing interest in health and wellness, there are now numerous facilities, courses and other offers in Germany and abroad, in order to be able to switch off mentally and physically.
The physical and mental well-being can be increased in different ways. In addition, the weighting of the physical and the psychological area is very different for each individual. In the meantime, many domestic and foreign vacation resorts have also adapted to this circumstance.
Sports and wellness on vacation
The range of services offered extends from common facilities such as fitness rooms, pools and saunas to special spa facilities and wellness treatments. There is also a great demand for courses to learn a certain sport or to relax. Yoga and meditation courses are very popular, but many people would also like to learn how to massage themselves or their partners.
A vacation of at least one week is to be used in the best way to acquire such knowledge, from which one can profit also at home still outstandingly. On top of that the vacation with this acquired knowledge can be extended quasi as desired.
Just as there are different ways to spend the vacation, there are also several types of accommodation. One of these is the vacation home. A vacation home leaves the vacationer a maximum of freedom of choice. That means, for the concerning on the one hand that one can select the object, which lies in the preferential area and offers the desired equipment.
On the other hand it means that the vacation days are to be spent self-determined. Rather the guests in a vacation house can look forward to a "genuine" and thus unconstrained vacation. Who prefers a vacation house as accommodation opposite other variants, must make naturally also no cutbacks regarding the range Wellness and health. Modern vacation home and vacation portals make it possible to select among objects, which promise a health and/or Wellnessurlaub after measure.
Pool and sauna – sometimes also an infrared cabin – belong already in many cases to the equipment of a vacation house. The more special the additional wishes regarding fitness and wellness facilities are, the more important is the choice of destination. For example, those who appreciate the healing effects of seawater should choose a vacation home on the North Sea or the Atlantic.
Who would like to use however the vacation gladly for extended migrations in landschaftlich varied area, whose choice could fall on the resin or another low mountain range.
Which vacation home is the right one for me?
But where to find a nice vacation home that meets all the requirements you have, if possible? Clearly in the advantage is the one who has access to a computer with Internet connection: After calling up the vacation home portal, it is easy to select an object that corresponds to one's own ideas. First of all, it is important to decide on the travel period and to name the preferred vacation region – if a fixed destination has not already been chosen.
Missing only the number of the fellow travelers, in order to receive a first overview of vacation homes coming into question. Especially for a planned wellness vacation it is essential to use all the filters provided by the portal, which are taken into account for vacation homes stars, bedrooms and equipment. By clicking on one of the favorite offers you will get detailed information. In particular, under the heading of activities, it is indicated which fitness and wellness facilities can be found in the vicinity of the vacation home.