Using sport to help reduce excess weight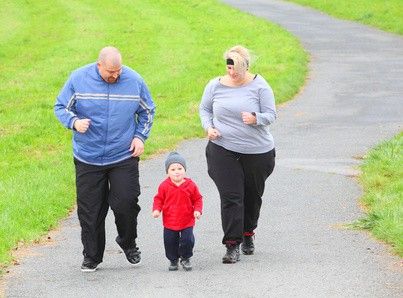 Use sports to help with excess weight
Nowadays, there are very different attitudes towards sports: On the one hand, many people like to do it, either to promote their own health or for fun.
On the other hand, there are also more and more sports refusers and "couch potatoes" – who either don't want to do any sports or simply don't have time for it.
Sport as an effective aid to better health
At the same time, everyone should ensure that they get enough exercise – the majority of jobs are sedentary and in the evenings there is often television or Internet surfing on the agenda.
This often leads to a worsening of the general state of health. This can be counteracted with sporting activities – as various studies also show.
For example, exercise and cycling have been shown to improve heart health. Also other connections have long been proven.
However, this improvement in health is not concrete enough for many – a lower risk of circulatory disease is not obvious enough.
Sport helps to reduce excess weight
More motivating could therefore be the aspect of the ideal weight. Where today the majority of the population carries too many kilos, doing sports can help in reducing excess weight.
If you want to use this effect in a very targeted way, you should take a close look at the list of sports with the highest calorie consumption and choose your favorite from it.